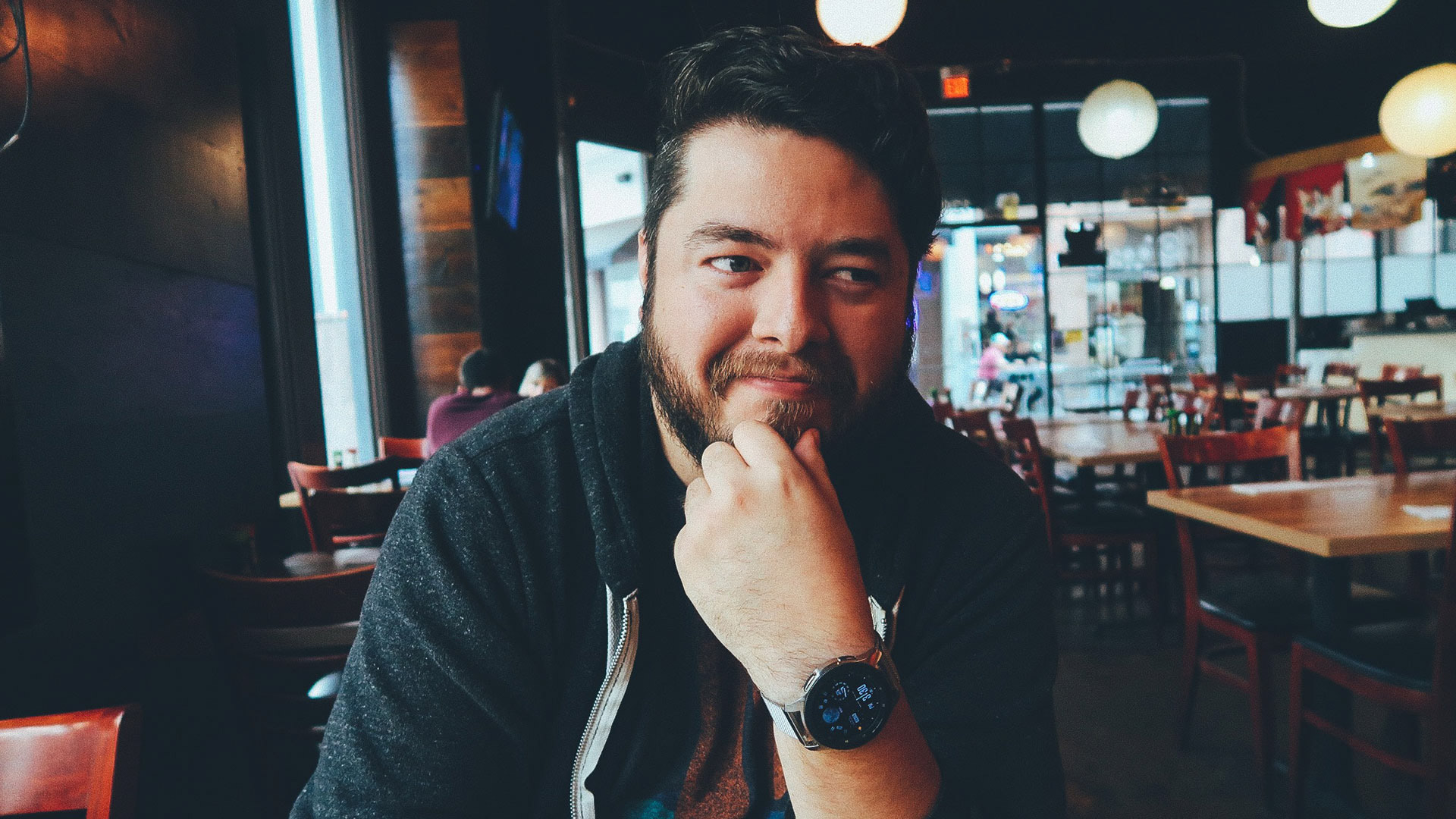 Being born and raised in Los Angeles has its pros and cons. One pro would be that there are so many people here and so much to do. A con is finding your way through and figuring out what it is you want to do. When I was younger, I didn't exactly know what I wanted to grow up to be. As a result, I ended up dipping my feet into lots of different creative mediums and now I am the person you see here.
I was born on June 2nd, 1990 in Los Angeles, CA. into a Colombian/Mexican household. I spent most of my childhood living in the Koreatown part of Los Angeles and moved to the San Fernando Valley when I was about 12 years old where I still currently reside.
Today I make a living as a designer, illustrator, developer, musician & photographer. I occasionally stream digital art on 
Twitch
, I write and record music as a one-man band called 
A Circle for Sunday
, I run a small independent font studio named 
The Esquivel Type Foundry
, and I document my life through the use of audio, video, and photography for a project called 
Eagle & Bison Design Co.
I got my start as a designer pretty early on as a result of my interest in music and astronomy. As a kid I was always amazed by space and astronomy and I held onto that interest all throughout grade school. I was never super artistic in terms of being an amazing illustrator but I did draw a lot in middle school. Mostly anime stuff like DragonBall Z characters. I did however start gaining a deep interest in photography as early as 7th grade.
Once I made it to high school, my interest in photography led me to create an online photography portfolio on DeviantArt. I had my own camera but it was a cheap 7.1 megapixel Canon point-n-shoot that I would carry around EVERYWHERE. Once I started uploading things regularly to DeviantArt, I began casually browsing around the site and I came across an art style that was called "Surreal Space Art". Basically it was a type of concept art where the subject would be scenery of impossible places throughout the universe. Like a view looking down at a moon with a giant ringed planet in the background or standing on an alien world with a giant planet visible in the sky.
I was amazed by that type of artwork and my love of astronomy was telling me to learn how that was made. After talking to the creators of a few pieces and asking them a few questions I quickly learned that they used Adobe Photoshop and a 3D terrain rendering program called Terragen. I had never used Photoshop before, let alone a 3D program. So I began searching online for as many design tutorials as I could find and ended up learning a lot of really advanced Photoshop and design techniques early on. I was about a year or two into learning things on my own that I started noticing I was able to create artwork that was somewhat comparable to what got me interested in design in the first place.
Meanwhile, at the same time I was teaching myself design, I had also continued to make progress in my interest in music by teaching myself how to play guitar and taking piano lessons. Eventually I became a guitarist in a few metal bands with friends at school. To pass the time I started creating artwork and logos using the band names for fun and noticed that I really liked doing that kind of stuff. I ended up showing a few of the members some of the artwork I made and they liked it and showed people from other bands and they ended up hiring me to make artwork for them as well. Soon after that is when I learned what freelancing was and I setup a name and website and began freelancing for bands and clothing companies for the next few years.
I built up a pretty decent amount of work with all sorts of bands. Even a few dream clients as well. Once I graduated high school I decided that instead of attending a 4-year college and getting a design degree, I simply went the trade school route and studied design and animation at a film school in Burbank, CA called Video Symphony. I went through the 10-month course and a few months after I finished, I began landing a few short term design gigs until I was hired as an Art Director at an advertising agency in Los Angeles called Something Massive where I stayed at for 5 years until recently moving on to an in-house design position at Ticketmaster where I'm currently at today.